Slower days and more vibrant nights allow us to create moments of pure joy and connection during Ramadan. So much of this connection revolves around food and in particular around the dining table during the Holy Month.

At Kaiser, we know that the kitchen is where the most heartfelt conversation flows and relationships are strengthened. To support you in creating beautiful moments this Ramadan, we will be sharing daily ideas to inspire you with new ways to create connections #AroundTheKitchenTable with those you love this Ramadan.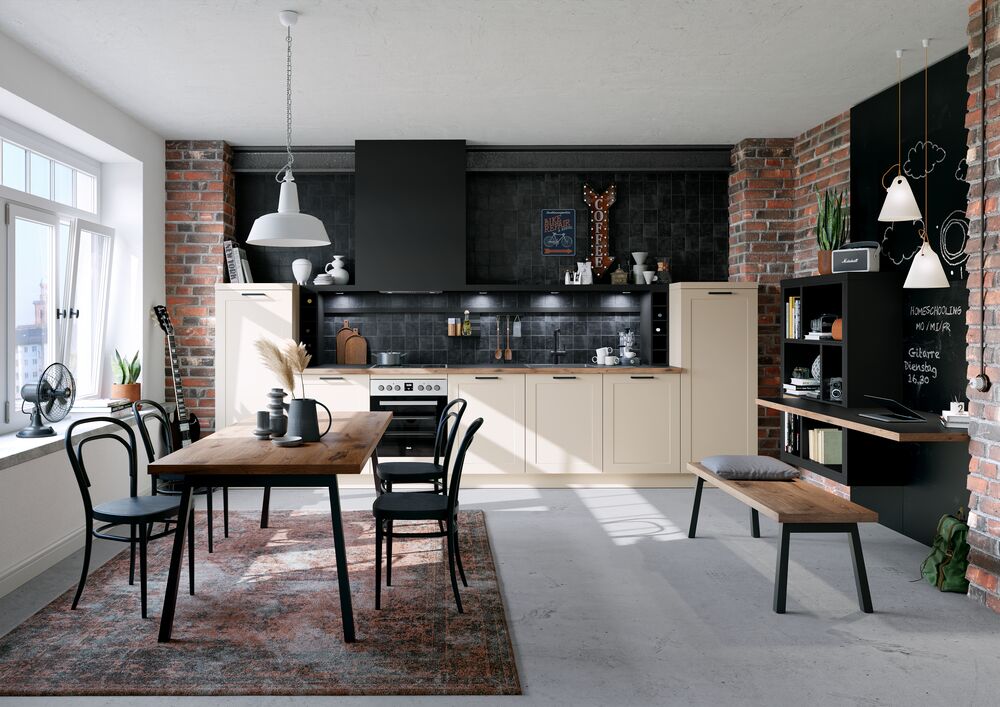 Here are the first seven ideas for week one of Ramadan. Stay tuned for each week's ideas!
Day 1
Inspiration shared is inspiration doubled! On this first day of Ramadan, ask each person #AroundTheKitchenTable to share something that has inspired him/her recently.
Day 2
Food is what brings us together in the kitchen, and particularly for Ramadan. Cook a family recipe together today with a family member and teach him/her the secret to getting it right.
Day 3
Kindness is an essential tenet of Ramadan. Set up your kitchen table as an assembly line for your family to put together hygiene kits for those less fortunate than you. Consider including toothpaste, a toothbrush, bar soap, shampoo, a razor, and a small towel. Pack everything into Ziploc bags and distribute to a local labour camp.
Day 4
We should always strive to improve our knowledge. For today's moment of connection, ask each family member or friend to bring an interesting article to discuss #AroundTheKitchenTable at iftar or dinner time.
Day 5
You shouldn't play with your dinner, but no one said you can't play at the dinner table! Choose a board game to play together as a group following this evening's meal.
Day 6
There is no better time than Ramadan to create connection with new people. Invite a neighbor you have not met yet for tea this evening – don't forget the baklava and maamoul!
Day 7
Conversation jars are an amazing way to create moments of connection and spark interesting dialogue. Place 10 intriguing questions into a jar and ask each person to take one and answer it in turn. You'll love the conversation that flows!
Let us know if you try any of the ideas during the first week of Ramadan. Don't forget to tag @kaiserkitchensdubai and hashtag #AroundTheKitchenTable if you share anything on Instagram or TikTok!